Power Supplies

Pictures are only samples of category: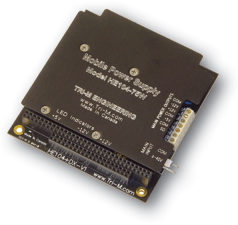 (75 Watt High Efficiency PC/104)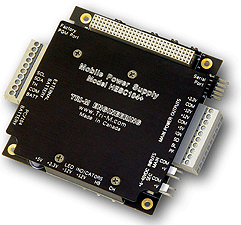 (108 Watt High Efficiency PC/104+)

SWITCHING DC POWER SUPPLIES
AC-DC & DC-DCCONVERTERS

Technology Dynamics Inc. manufactures high quality, high reliability Switching DC Power Supplies & DC-DC Converters. Our complete line of over 3500 Standard, Off-The- Shelf, Modified and Full Custom DC Power Supplies range from 3.3 Volts - 500 Volts and from 5 Watts - 25 KW in Single and Multiple Output configurations. We offer AC/DC Switching Power Supplies and DC-DC Converters in both Low and High Power, Stand Alone, Enclosed or Hot Swap, Rack mount Power Systems, Redundant ( N+1 ) Power Supplies. Semi Custom, COTS, Full Mil Spec DC Power Supplies and Battery Back-Up DC UPS units are also available. Standard features include Universal Input, Power Factor Correction, Wide Temperature Operation, Highly Regulated Outputs, Rugged Construction, Forced Current Sharing, Programmability, Agency Approvals and High MTBF in excess of 150,000 hours.